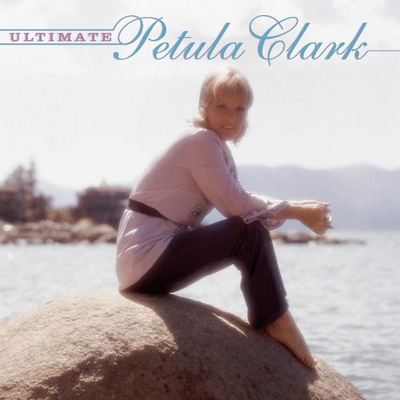 Petula Clark – Ultimate Petula Clark (2003)
EAC Rip | FLAC Tracks + Cue + Log | Full Scans @600 dpi, JPG, Included
Total Size: 487 MB | 3% RAR Recovery
Label: BMG Heritage, USA | Cat#: 82876 51038-2 | Genre: Pop
The most commercially successful female singer in British chart history, Petula Clark was born November 15, 1932 in Epsom, England. Trained to sing by her soprano mother, Clark embarked on a stage career at the age of seven; soon she was a fixture on British radio programs, and began hosting her own regular show, Pet's Parlour — a series spotlighting patriotic songs designed to boost the morale of wartime audiences — at the tender age of 11
After entertaining British troops alongside fellow child stars Julie Andrews and Anthony Newley, Clark made her film debut with A Medal for the General in 1944. By the dawn of the '50s she was a superstar throughout the U.K., with a résumé of close to two-dozen films; 1954's "The Little Shoemaker" was her first Top 20 single, while 1960's "Sailor" was her first chart-topper. Still, Clark struggled with her inability to shed her adolescent image. After selling over a million copies of 1961's "Romeo," she married and relocated to France, establishing a strong fan base there on the strength of hits including "Ya-Ya Twist," "Chariot," and "Monsieur," which spotlighted a new, more sophisticated pop sound anchored by her crystalline vocals.
Riding the wave of the British Invasion, Clark was finally able to penetrate the U.S. market in 1964 with the Grammy-winning "Downtown," the first single by a British woman ever to reach number one on the American pop charts. It was also the first in a series of American Top Ten hits (most written and arranged by Tony Hatch) that also included 1965's "I Know a Place" and 1966's "I Couldn't Live Without Your Love," and the number one smash "My Love." At the same time, she remained a huge star throughout Europe, topping the British charts in 1967 with "This Is My Song," taken from the film A Countess from Hong Kong. In addition to hosting her own BBC series, she also starred in the 1968 NBC television special Petula, which triggered controversy when sponsors requested that a segment with guest Harry Belafonte be cut in deference to Southern affiliates; ultimately, the show aired in its intended form.
As the '60s drew to a close, Clark's commercial stature slipped, although singles like "Don't Sleep on the Subway," "The Other Man's Grass Is Always Greener," and "Kiss Me Goodbye" still charted on both sides of the Atlantic. In 1968, she revived her film career by starring in Finian's Rainbow, followed a year later by Goodbye, Mr. Chips. In later years, Clark focused primarily on international touring, headlining the 1981 London revival of Rodgers & Hammerstein's The Sound of Music; after starring in the 1990 musical Someone Like You, which she also co-wrote, she made her Broadway debut in Blood Brothers in 1993. Additionally, in 1988, an acid house remix of "Downtown" reached the U.K. Top Ten, another honor for the female singer awarded the most gold records in British pop history.
Throughout the 2000s Clark toured fairly steadily across the globe. Her 2002 shows in France at the Olympia were recorded and released on CD and DVD, but no new studio recordings were forthcoming until she teamed with Irish band the Saw Doctors for a new version of "Downtown" in 2011. Soon after, she began working with producer John Williams on an album. Made up of newly written songs and covers, as well as a new take on "Downtown," Lost in You was issued in early 2013. ~ Allmusic
Additional Info:
• Released Date: 2003
• More info
Tracklist:
01. Downtown – 03:08
02. I Know A Place – 02:44
03. You'd Better Come Home – 02:53
04. Round Every Corner – 02:38
05. You're The One – 02:27
06. Call Me – 02:47
07. My Love – 02:44
08. A Sign Of The Times – 02:57
09. I Couldn't Live Without Your Love – 02:55
10. Who Am I – 02:20
11. Color My World – 02:52
12. This Is My Song – 03:17
13. Don't Sleep In The Subway – 02:57
14. The Cat In The Window (The Bird In The Sky) – 01:58
15. The Other Man's Grass Is Always Greener – 02:53
16. Kiss Me Goodbye – 03:55
17. Don't Give Up – 03:06
18. Happy Heart – 03:29
19. Neon Rainbow – 02:51
20. The Song Is Love – 03:55
21. I Don't Know How To Love Him – Superstar – 04:15
DOWNLOAD FROM

LMA_PetCla.2003.UPC.rar

Password: www.LosslessMA.net

If you encounter broken links or other problem about this publication, please let me know
and write your comment below. I will reply and fix as soon as possible.