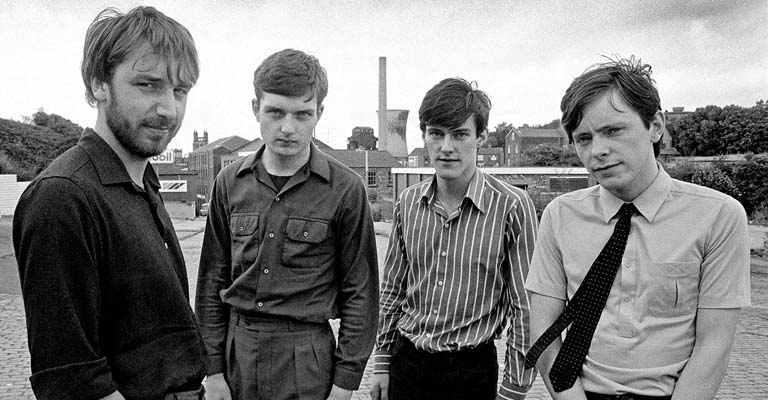 Joy Division – Discography (1979 – 2011)
EAC Rip | 25xCD | FLAC/APE Tracks & Image + Cue + Log | Full Scans @600 dpi, JPG, Included
Total Size: 7.23 GB | 3% RAR Recovery
STUDIO ALBUMS | LIVE ALBUMS | COMPILATIONS | BOX SETS | BOOTLEG
Label: Various | Genre: Post-Punk
Formed in the wake of the punk explosion in England, Joy Division became the first band in the post-punk movement by later emphasizing not anger and energy but mood and expression, pointing ahead to the rise of melancholy alternative music in the '80s. Though the group's raw initial sides fit the bill for any punk band, Joy Division later incorporated synthesizers (taboo in the low-tech world of '70s punk) and more haunting melodies, emphasized by the isolated, tortured lyrics of its lead vocalist, Ian Curtis. While the British punk movement shocked the world during the late '70s, Joy Division's quiet storm of musical restraint and emotive power proved to be just as important to independent music in the 1980s.
The band was founded in early 1977, soon after the Sex Pistols had made their first appearance in Manchester. Guitarist Bernard Albrecht (b. Bernard Dicken, January 4, 1956) and bassist Peter Hook (b. February 13, 1956) had met while at the show and later formed a band called the Stiff Kittens; after placing an ad through a Manchester record store, they added vocalist Ian Curtis (b. July 15, 1956) and drummer Steve Brotherdale. Renamed Warsaw (from David Bowie's "Warszawa"), the band made its live debut the following May, supporting the Buzzcocks and Penetration at Manchester's Electric Circus. After the recording of several demos, Brotherdale quit the group in August 1977, prompting the hire of Stephen Morris (b. October 28, 1957). A name change to Joy Division in late 1977 — necessitated by the punk band Warsaw Pakt — was inspired by Karol Cetinsky's World War II novel The House of Dolls. (In the book, the term "joy division" was used as slang for concentration camp units wherein female inmates were forced to prostitute themselves for the enjoyment of Nazi soldiers.) ― Allmusic
Additional info:
• More Biographical, Career & Discography info

1. STUDIO:
1979. Unknown Pleasures (1993, Polydor K.K., POCD-1879, Japan)
1979. Unknown Pleasures (2007, London Records, 2564 69778 9, EU, 2CD, Collector's Ed.)
1980. Closer (1993, Polydor K.K., POCD-1880, Japan)

2. LIVE:
1999. Preston 28 February 1980 (1999, NMC Music, FACD 2.60, UK)
2001. Les Bains Douches 18 December 1979 (2001, NMC Music, FACD 2.61, UK)

3. COMPILATION:
1981. Still (1993, Polydor K.K., POCD-1881, Japan)
1981. Still (2007, Rhino, R2 330940, USA, 2CD, Collector's Ed.)
1988. Substance (1993, Polydor K.K., POCD 1882, Japan)

4. BOX SET:
1997. Heart and Soul (1997, London Records, 828 968-2, UK, 4CD)
2011. Joy Division +- Singles 1978-80 (2011, Rhino, 2564672145, EU, 10CD)

5. BOOTLEG:
1990. Warsaw (1990, Retropop, 159088)

DOWNLOAD FROM

LMA_JoDi_Discography Link List

Password: www.LosslessMA.net

If you encounter broken links or other problem about this publication, please let me know
and write your comment below. I will reply and fix as soon as possible.