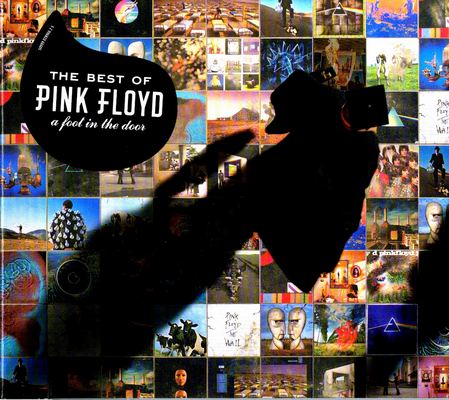 Pink Floyd – The Best Of Pink Floyd: A Foot In The Door (2011)
EAC Rip | FLAC Image + Cue + Log | Full Scans @600 dpi, JPG, Included
Total Size: 519 MB | 3% RAR Recovery
Label: EMI | Cat#: 50999 028966 2 5 | Genre: Progressive Rock
The first single-disc Pink Floyd compilation to surface in 30 years — the last being A Collection of Great Dance Songs, released as a stopgap between The Wall and The Final Cut — A Foot in the Door: The Best of Pink Floyd has its share of idiosyncrasies, quirks evident right from the choice of the moody "Hey You" as the set's opener. "Hey You" might not be an ideal keynote song but it is certainly one of Floyd's signature songs, something that can't be said of every one of the 16 songs here, the oddest choices being "The Happiest Days of Our Lives" (used as an extended intro for "Another Brick in the Wall, Pt. 2") and "The Fletcher Memorial Home" (an album cut from the un-beloved The Final Cut). Apart from these tunes, A Foot in the Door serves up the expected — five cuts from Dark Side of the Moon, three from Wish You Were Here, four from The Wall (of the big radio staples, "Run Like Hell" and "Young Lust" are absent), adding the early Syd Barrett "See Emily Play" and the latter-day "High Hopes" and "Learning to Fly" almost as afterthoughts. Although the compilation could withstand some minor tweaks — a post-Syd song like "One of These Days" would have been welcome, for instance — this is still a very worthy compilation of (most of) the Floyd songs everybody knows by heart.
Reviewed by Allmusic
Personnel / Credits:
• David Gilmour – vocals, guitars
• Nick Mason – percussion, tape effects
• Richard Wright – keyboards, vocals
• Roger Waters – bass guitar, vocals, tape effects
Additional Info:
• Released Date: 7 November 2011
• Producer: James Guthrie, Pink Floyd
• More info
Tracklist:
01. Hey You – 04:40
02. See Emily Play – 02:48
03. The Happiest Days Of Our Lives – 01:32
04. Another Brick In The Wall (Part 2) – 03:48
05. Have A Cigar – 05:08
06. Wish You Were Here – 05:05
07. Time – 06:20
08. The Great Gig In The Sky – 04:36
09. Money – 06:34
10. Comfortably Numb – 06:19
11. High Hopes – 06:55
12. Learning To Fly – 04:49
13. The Fletcher Memorial Home – 04:11
14. Shine On You Crazy Diamond – 11:05
15. Brain Damage – 03:46
16. Eclipse – 01:53
DOWNLOAD FROM

LMA_PiFl.2011.BOAFITD.rar

Password: www.LosslessMA.net

If you encounter broken links or other problem about this publication, please let me know
and write your comment below. I will reply and fix as soon as possible.