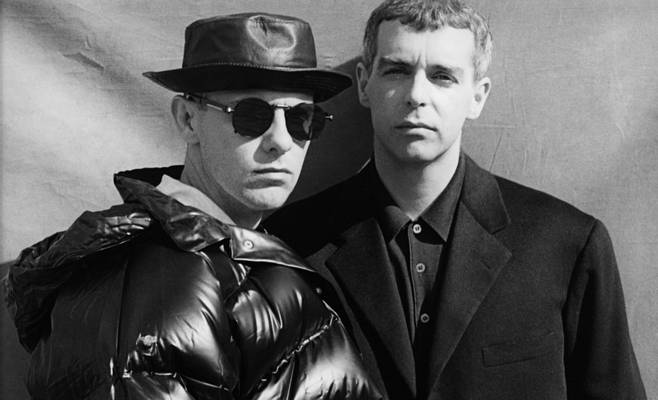 Pet Shop Boys – Discography (1986 – 2016)
EAC Rip | 30xCD | FLAC/APE Tracks & Image + Cue + Log | Full Scans Included
Total Size: 15.6 GB | 3% RAR Recovery
STUDIO ALBUMS | COMPILATIONS | EPs
Label: Various | Genre: Synth-Pop
Post-modern ironists cloaked behind a veil of buoyantly melodic and lushly romantic synth pop confections, Pet Shop Boys established themselves among the most commercially and critically successful groups of their era with cheeky, smart, and utterly danceable music. Always remaining one step ahead of their contemporaries, the British duo navigated the constantly shifting landscape of modern dance-pop with rare grace and intelligence, moving easily from disco to house to techno with their own distinctive image remaining completely intact. Satiric and irreverent — yet somehow strangely affecting — they also transcended the seeming disposability of their craft, offering wry and thoughtful cultural commentary communicated by the Morse code of au courant synth washes and drum-machine rhythms.
Pet Shop Boys formed in London in August 1981, when vocalist Neil Tennant (a former editor at Marvel Comics who later gained some recognition as a journalist for Smash Hits magazine) first met keyboardist Chris Lowe (a onetime architecture student) at an electronics shop. Discovering a shared passion for dance music and synthesizers, they immediately decided to start a band. After dubbing themselves Pet Shop Boys in honor of friends who worked in such an establishment — while also obliquely nodding to the sort of names prevalent among the New York City hip-hop culture of the early '80s — the duo's career first took flight in 1983, when Tennant met producer Bobby "O" Orlando while on a writing assignment. Orlando produced their first single, 1984's "West End Girls." The song was a minor hit in the U.S. but went nowhere in Britain, and its follow-up, "One More Chance," was also unsuccessful. ― Allmusic
1. STUDIO:
1986. Please (1986, Toshiba-EMI, CP32-5131, Japan, Black Triangle)
1987. Actually (1987, Toshiba-EMI, CP32-5507, Japan)
1988. Introspective (1988, Toshiba-EMI, CP25-5670, Japan)
1990. Behaviour (1990, Toshiba-EMI, TOCP-6441, Japan)
1993. Very (1993, Toshiba-EMI, TOCP-8065, Japan, Limited Ed)
1993. Very Relentless (1993, Toshiba-EMI, TOCP-8065-6, Japan, 2CD, Deluxe Ed)
1996. Bilingual (1996, Parlophone, 7243 8 53102 2 5, Holland)
1996. Bilingual (1997, EMI, TOCP-50307~08, Japan, 2CD, Special Ed)
1999. Nightlife (1999, Toshiba-EMI, TOCP-65333, Japan)
2002. Release (2002, Toshiba-EMI, TOCP-65977, Japan)
2006. Fundamental (2006, Toshiba-EMI, TOCP-66524, Japan, CD-Extra)
2009. Yes (2009, EMI, TOCP-66875, Japan)
2009. Yes (2009, Parlophone, 50999 695347 2 0, EU)
2012. Elysium (2012, EMI, TOCP-71422~23, Japan, 2CD, Deluxe Ed)
2012. Elysium (2012, Parlophone, 5099930439122, EU)
2013. Electric (2013, Sony Music, SICP 3854, Japan)
2016. Super (2016, x2 Recording, x2 0008 CD1, EU)

2. COMPILATION:
1991. Discography (2008, EMI, TOCP-54033, Japan)
1995. Alternative (1995, Parlophone, 7243 8 34353 2 6, Holland, 2CD)
1998. Essential (1998, Toshiba-EMI, TOCP-51059, Japan)
2003. PopArt (2003, Toshiba-EMI, TOCP-66250~51, Japan, 2CD)
2012. Format (2012, Parlophone, 50999 9 55716 2 1, EU, 2CD)

3. EPs:
1989. In Depth (1989, Toshiba-EMI, CP28-5875, Japan)
2009. Christmas (2009, Parlophone, 50999 308021 2 4, EU)

DOWNLOAD FROM

LMA_PSB.D_Discography Link List

Password: www.LosslessMA.net

If you encounter broken links or other problem about this publication, please let me know
and write your comment below. I will reply and fix as soon as possible.