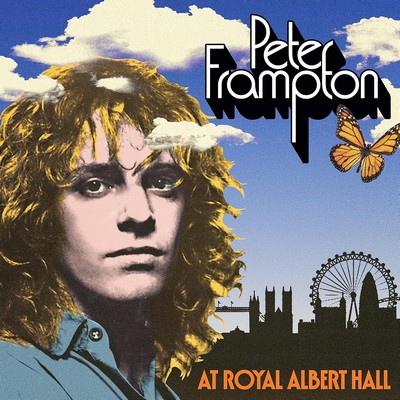 Peter Frampton – Live At The Royal Albert Hall (2023) [CD-Quality + Hi-Res]
[Official Digital Release]
Hi-Res / FLAC Tracks / 24bit / 48kHz | CD-Quality / FLAC Tracks / 16bit / 44.1kHz
Total Size: 1.35 GB
Label: Universal Music Enterprises | Genre: Classic Rock, Pop Rock
In November 2022, Grammy-winning artist and virtuosic guitar player Peter Frampton performed at the historic Royal Albert Hall in London to a rapturous sold-out crowd. The special evening was filmed, capturing stunning performances of Frampton's finest songs. This album features 9 live performances with his long standing band of Rob Arthur, Adam Lester, Dan Wojciechowski, and Steve Mackey. The release features "Show Me the Way," "Baby, I Love Your Way," "Do You Feel Like We Do?" and more.
Tracklist
01. Somethin's Happening – 05:19
02. Lying – 05:56
03. Lines On My Face – 07:05
04. Show Me The Way – 04:52
05. Georgia On My Mind – 04:24
06. All I Want To Be (Is By Your Side) – 09:15
07. (I'Il Give You) Money – 12:19
08. Baby, I Love Your Way – 05:10
09. Do You Feel Like We Do – 16:51
———————-
LOG
DYNAMIC RANGE
DOWNLOAD FROM
CD-Quality
LMA_PEFR.2023.ATRAH_DR_16-44.rar
Hi-Res
LMA_PEFR.2023.ATRAH_DR_24-48.rar
———————-
If you encounter broken links or other problem about this publication, please let me know and write your comment below. I will reply and fix as soon as possible.