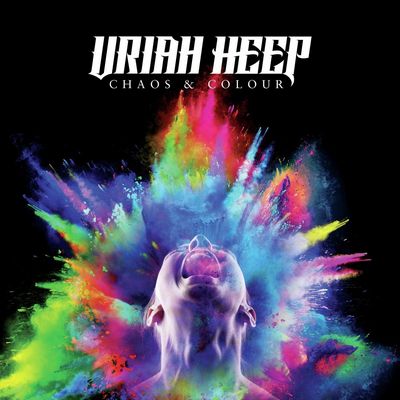 Uriah Heep – Chaos & Colour (2023) [Hi-Res] [Official Digital Release]
Hi-Res / FLAC Tracks / 24bit / 44.1kHz
Total Size: 735 MB | 3% RAR Recovery
Label: Silver Lining Music Ltd. | Genre: Progressive Rock, Hard Rock
Chaos & Colour, the energetic and triumphant 25th studio album from British hard rock legends and progenators Uriah Heep, bristles with explosive classic rock guitars, supreme harmonies, and Heep's famously generous keyboard foundation. Led by founding member Mick Box, it is no surprise that themes of light, love and, ultimately, positivity are constant through the eleven tracks. Opener "Save Me Tonight" shows the band's weighty yet blistering chops, whilst "One Nation, One Sun" is a journey of soaring balladic contemplation. "Fly Like An Eagle" emanates magic and mystery in a way that the late, great Ronnie James Dio would have heartily approved, and "Closer To Your Dreams" is a battle cry for all rockers to get out there and do it, with Shaw imploring that "So many have tried but slipped away/Now it's time for you to have your say." Throughout the album, Bernie Shaw's timeless vocals are expertly supported by keyboardist Phil Lanzon, bassist Dave Rimmer and Box, with Russell Gilbrook on drums rounding out exceptional performances throughout. Produced at Chapel Studios by Jay Ruston, and engineered by Pieter Rietkirk, Chaos & Colour is a superb album of quality hard rock from the pioneers of the genre who continue to create top class material. Old fans will be reinvigorated whilst new fans will surely find Chaos & Colour an exceptional discovery.
Tracklist
01. Save Me Tonight – 03:31
02. Silver Sunlight – 04:31
03. Hail the Sunrise – 04:24
04. Age of Changes – 05:50
05. Hurricane – 04:49
06. One Nation, One Sun – 07:35
07. Golden Light – 05:09
08. You'll Never Be Alone – 07:57
09. Fly Like an Eagle – 03:48
10. Freedom to Be Free – 08:12
11. Closer to Your Dreams – 03:38
———————-
LOG
DYNAMIC RANGE
DOWNLOAD FROM
LMA_URHE.2023.C&C_DR_24-44.rar
———————-
If you encounter broken links or other problem about this publication, please let me know and write your comment below. I will reply and fix as soon as possible.