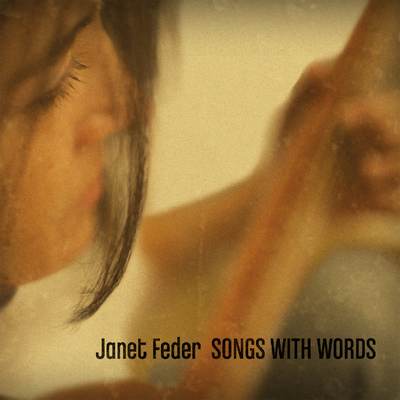 Janet Feder – Songs With Words (2012) [Hi-Res SACD Rip]
SACD Rip | ISO / DSD / 1bit / 2.8224MHz | FLAC Tracks / 24bit / 88.2kHz | Stereo & Multichannel
Hybrid SACD | Full Scans Included
Total Size: 3.80 GB (ISO) + 1.84 GB (FLAC Mch) + 720 MB (FLAC Stereo) | 3% RAR Recovery
Label: Sonoma | USA | Cat#: 8 03635 10102 5 | Genre: Folk, Country, World
Songs with Words was a project initiated by producer Joe Shepard, who encouraged Feder to use his studio. At first, she envisioned writing songs for others to sing, but since Shepard wanted to record within two weeks, Feder ended up singing the songs herself and playing all the guitar parts. Her usage of small metal objects that alter the sound of the acoustic guitar strings enable her to explore new tunings and an expanded sonic palette. Her singing is innocent and unassuming, focused on the topics of the songs, most of them inspired by the political, anti-war folk songs of the sixties. But unlike other folk songs, Feder's guitar playing and vocal delivery are not rooted in any familiar folk tradition.
All the songs were recorded live, without any digital effects; just Feder, her guitar—surrounded by 15 microphones—and occasional guests. The songs have a clear structure: strong melodic themes, verses and choruses, but they still all sound mysterious, demanding repeated listening before allowing themselves to be deciphered fully. She recited her pleas for a more compassionate world in a reserved, fragile voice, even when she wishes that "soldiers will refuse to fight" on "My Blackest Crow." Her range sounds clearer on the instrumental "A Thousand Million Petty Tyrants." Her cover of Bob Dylan's "Blowin' In The Wind" sounds as if she already knows that its call for action is not enough. The somber, melancholic beauty of the personal "Plan to Live" brings to mind the songs of Nick Drake. "Ocean Wall" is a silent sonic poem that imagines a peaceful scenery.
Songs with Words is a unique, haunting gem. ― Allaboutjazz
Tracklist
01. Heater – 05:19
02. Your Country Is Like A Wall – 04:44
03. My Blackest Crow – 03:29
04. A Thousand Million Petty Tyrants – 03:59
05. Blowin' In The Wind – 04:41
06. O The Sky Falling Moment – 03:42
07. Plan To Live – 07:03
08. White Men Landing – 03:46
09. Trees Are Burning – 03:20
10. Ocean Wall – 03:55
———————-
DYNAMIC RANGE
SACD-ISO | SACD-FLAC-MCH | SACD-FLAC-STEREO
INFO
DISCOGS
DOWNLOAD FROM
LMA_JaFe.2012.SWW_SACD-FLAC-Mch.rar
LMA_JaFe.2012.SWW_SACD-FLAC-Stereo.rar
LMA_JaFe.2012.SWW_SACD-ISO.rar
———————-
If you encounter broken links or other problem about this publication, please let me know and write your comment below. I will reply and fix as soon as possible.