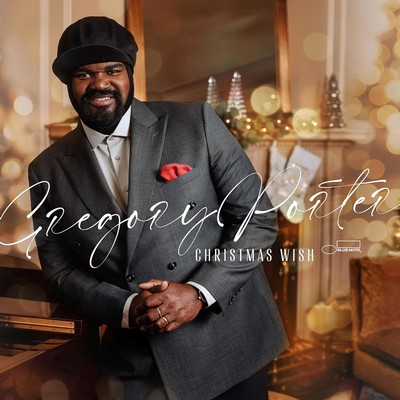 Gregory Porter – Christmas Wish (2023) [CD-Quality + Hi-Res] [Official Digital Release]
Hi-Res / FLAC Tracks / 24bit / 96kHz | CD-Quality / FLAC Tracks / 16bit / 44.1kHz
Total Size: 1.24 GB
Label: Universal | Genre: Christmas, Jazz
Gregory Porter, with his customary class, elegance and sophistication, presents his new holiday album 'Christmas Wish' – a cool yule selection of festive favourites as well as brand new songs written by the singer himself. Backed by his long-time band, produced by repeat collaborator Troy Miller in New York and London, with orchestral contributions recorded at Abbey Road , and featuring powerhouse guest vocalist, double Grammy-winning sensation Samara Joy, Gregory Porter's seventh studio album is a loving tribute to his favourite time of year – and to great songwriters, singers and interpreters including Nat King Cole, Ella Fitzgerald, Stevie Wonder, Marvin Gaye and Dinah Washington. Across its dozen tracks, 'Christmas Wish' encompasses the saintly and the secular, the funky and the fun, the Great American Songbook and the best of Motown.
Tracklist
01. Silent Night – 03:28
02. Christmas Waltz – 03:22
03. Everything's Not Lost – 04:09
04. Someday At Christmas – 02:55
05. Purple Snowflakes – 03:45
06. Little Drummer Boy – 02:53
07. What Are You Doing New Year's Eve? – 03:57
08. Christmas Wish – 03:54
09. Cradle in Bethlehem – 04:14
10. Do You Hear What I Hear? – 03:43
11. Christmas Time is Here – 03:43
12. Heart For Christmas – 04:20
———————-
LOG
DYNAMIC RANGE
DOWNLOAD FROM
CD-Quality
LMA_GRPO.2023.CW_DR_16-44.rar
Hi-Res
LMA_GRPO.2023.CW_DR_24-96.rar
———————-
If you encounter broken links or other problem about this publication, please let me know and write your comment below. I will reply and fix as soon as possible.