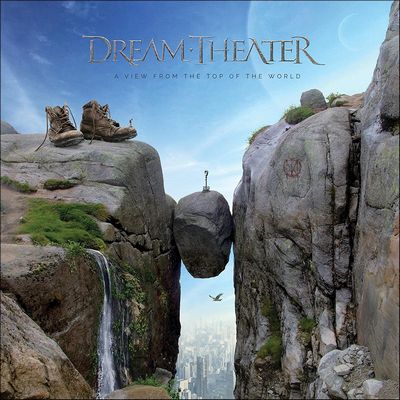 Dream Theater – A View From The Top Of The World (2021) [Official Digital Release] [Hi-Res]
Hi-Res / FLAC Tracks / 24bit / 96kHz
Total Size: 1.57 GB | 3% RAR Recovery
Label: InsideOutMusic | Genre: Progressive Rock, Heavy Metal
A View from the Top of the World is the fifteenth studio album by American progressive metal band Dream Theater, released on October 22, 2021. This is their first album to be recorded at their own studio, DTHQ (Dream Theater Headquarters), as well as their first since Black Clouds & Silver Linings (2009) to include fewer than nine tracks, and the first since Dream Theater (2013) to both contain a track of at least ten minutes in length and end with the longest track.
Tracklist
01. The Alien – 09:32
02. Answering the Call – 07:35
03. Invisible Monster – 06:31
04. Sleeping Giant – 10:05
05. Transcending Time – 06:25
06. Awaken the Master – 09:47
07. A View from the Top of the World – 20:24
———————-
LOG
DYNAMIC RANGE
INFO
SOURCE
DOWNLOAD FROM
LMA_DrTh.2021.AVFTTOTW_ODR_24-96.rar
———————-
If you encounter broken links or other problem about this publication, please let me know and write your comment below. I will reply and fix as soon as possible.