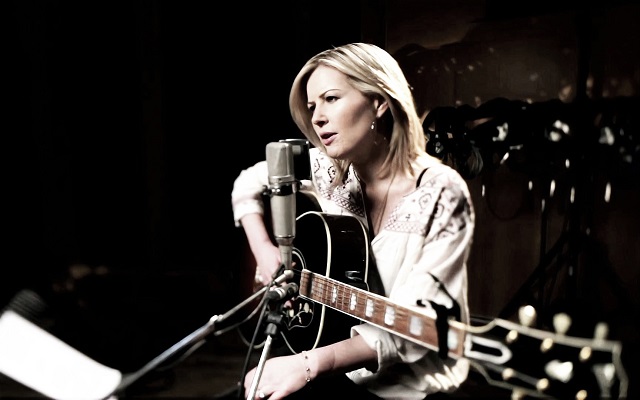 Dido – Discography (1999 – 2019)
EAC Rip | 11xCD | FLAC Tracks/Image + Cue + Log | Full Scans Included
Total Size: 6.47 GB | 3% RAR Recovery
STUDIO ALBUMS | COMPILATION
Label: Various | Genre: Pop
Electronic pop singer/songwriter Dido burst onto the international mainstream at the close of the '90s, issuing two of the U.K.'s best-selling albums of all time. Her debut, 1999's No Angel, topped charts around the globe and sold over 20 million copies. The follow-up, 2003's Life for Rent, performed just as well, bolstered by her comforting blend of electronic production and pastoral heart, which was heard on singles such as "White Flag," her highest-charting and best-selling to date. Though separated by extended stretches of silence, each subsequent release enriched her catalog and helped her become one of the most beloved English artists of the early 21st century.
Born Dido Florian Cloud de Bounevialle O'Malley Armstrong in Kensington, she entered London's Guildhall School of Music at age six; by the time she reached her teens, the budding musician had already mastered piano, violin, and recorder. After touring with a British classical ensemble, she accepted a publishing job. Meanwhile, she sang with a series of local groups before joining the trip-hop outfit Faithless — helmed by her older brother, the noted DJ and producer Rollo — in 1995. The group released its debut album, Reverence, the following year. It went on to sell over five million copies worldwide, and Dido parlayed her newfound success into a solo deal with Arista Records. ― Allmusic
1. STUDIO
1999. No Angel (1999, Arista, 74321-80268-2, EU)
1999. No Angel (2000, Sony-BMG, 88697380832, EU, CD-Extra)
1999. No Angel (2001, BMG-Arista, BVCA-21083, Japan)
2003. Life For Rent (2003, BMG-Arista, 82876545982, EU)
2008. Safe Trip Home (2008, Sony-BMG, 88697 40321 2, EU, 2CD, Deluxe Ed)
2013. Girl Who Got Away (2013, Sony Music, SICP-3794, Japan)
2013. Girl Who Got Away (2013, Sony Music, 88765442332, EU, 2CD, Deluxe Ed)
2019. Still On My Mind (2019, BMG, Deluxe Edition, WEB)

2. COMPILATION
2013. Greatest Hits (2013, Sony Music, 88883785222, Japan, 2CD, Deluxe Ed)
———————-
DOWNLOAD FROM
LMA_DIDO.D_Discography
———————-
If you encounter broken links or other problem about this publication, please let me know and write your comment below. I will reply and fix as soon as possible.