@_24_BIT August 14, 2017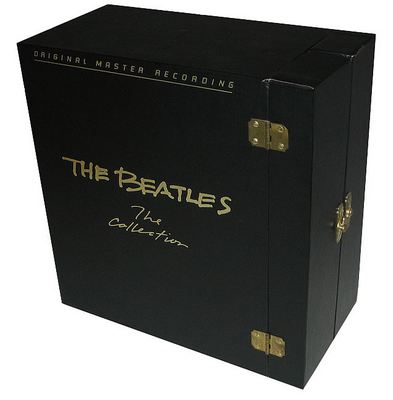 The Beatles – The Collection (1982) {MFSL Remastered, Box Set, CD-Format & Hi-Res Vinyl Rip}
Vinyl Rip | 14 × Vinyl | FLAC Tracks @24bit/96kHz, Hi-Res | FLAC Tracks @16bit/44.1kHz, CD-Format
Full Scans Included
Total Size: 9.38 GB (24/96) + 3.83 GB (16/44) | 3% RAR Recovery
Label: Mobile Fidelity Sound Lab | USA | Cat#: BC-1 | Genre: Classic Rock
The Beatles: The Collection was a vinyl box set of UK released Beatle album, remastered at half speed from the original stereo master recordings. Each album was pressed on virgin vinyl by the Victor Company of Japan (JVC) ensuring the best sound quality possible. The album covers were replaced with photographs of tape boxes and log sheet. The original album covers were included in a booklet which also featured a certificate of authenticity as this was a limited edition collection.
Additional Info:
• Released Date: October 1, 1982
• More Info: 1 | 2
DOWNLOAD FROM

LMA_ThBe.1982.TC.MFSLBOX

Password: www.LosslessMA.net

If you encounter broken links or other problem about this publication, please let me know
and write your comment below. I will reply and fix as soon as possible.