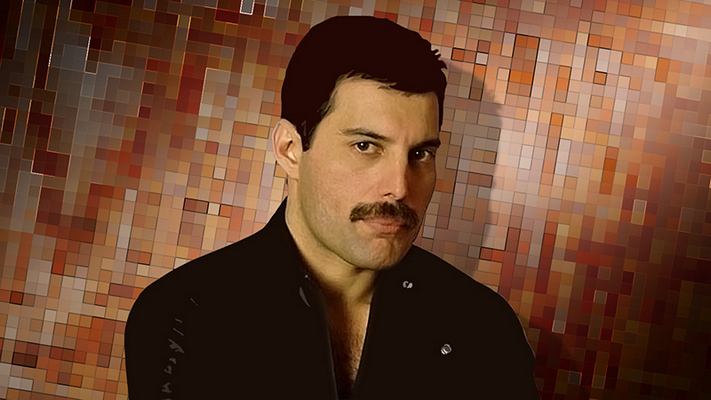 Freddie Mercury – Solo Discography (1985 – 2006)
EAC Rip | 16xCD | FLAC/APE/WV Tracks & Image + Cue + Log | Full Scans Included
Total Size: 4.96 GB | 3% RAR Recovery
STUDIO ALBUMS | COMPILATIONS | SINGLES
Label: Various | Genre: Pop Rock, Classical
Combining theatrics and an outrageously flamboyant stage persona with his fine natural-born talent (he possessed one of the greatest voices in all of music and penned some of pop's most enduring and instantly recognizable compositions), one of rock's greatest all-time entertainers/showmen was unquestionably Queen vocalist Freddie Mercury. Born Farrokh Bulsara on September 5, 1946, in Zanzibar to Persian parents (his father worked as a high court cashier for the British government), young Farrokh was nicknamed Freddie by fellow classmates while attending an English boarding school, and adopted the moniker. Freddie soon discovered his love for art and music, both subjects that he explored voraciously (he began taking piano lessons around this time), putting his newly found piano talent to use as he played in rock & roll bands with friends. Due to political upheaval in Zanzibar, Freddie and his family fled Zanzibar for England in 1964.
Back in England, Freddie enrolled in the Ealing College of Art and fell under the spell of guitar wizard Jimi Hendrix. It was while attending Ealing that Freddie befriended a fellow aspiring musician, bassist Tim Staffell, who was a member of a local band called Smile. Freddie soon began attending Smile's rehearsals and struck up a friendship with the group's other members, guitarist Brian May and drummer Roger Taylor. Inspired by his new friends, he began playing in bands himself (such as Ibex, Wreckage, and Sour Milk Sea, among others), but instead of just playing piano as he did back in Zanzibar, he began singing. To pay the bills, Freddie opened up a stall on Piccadilly Circus with Taylor, selling clothing geared toward fellow rock musicians. By 1970, Freddie had become frustrated that his music career had yet to blossom, and when he heard that Staffell had left Smile, Freddie promptly took his place, finally uniting musically with May and Taylor. ― Allmusic
1. STUDIO:
1985. Mr. Bad Guy (1985, CBS-Sony, 32DP 227, Japan)
1985. Mr. Bad Guy (1985, Columbia, CK 40071, USA)
1985. Mr. Bad Guy (1997, Healley Disc, 86 312-2, USA)
1988. Barcelona (1988, Polydor K.K., P32P 20193, Japan)
1988. Barcelona (1988, Polydor, 837 277-2, W.Germany)
1988. Barcelona (1992, Hollywood, HR-61366-2, USA)

2. COMPILATION:
1992. The Album (1992, Toshiba-EMI, TOCP-7482 Japan)
2000. Solo (2000, Parlophone, 7243 5 28047 2 6, EU, 3CD)
2006. Lover Of Life, Singer of Songs. The Very Best of Freddie Mercury Solo (2006, Hollywood, D000007802, USA, 2CD)

3. SINGLES:
1987. Barcelona (1987, Polydor, 887 075-2, W.Germany)
1987. The Great Pretender (1992, Parlophone, 7243 8 80382 2 5, Holland)
1992. In My Defence (1992, Parlophone, 7243 8 80395 2 9, UK, 2CD)

DOWNLOAD FROM

LMA_FrMe.D_Discography

Password: www.LosslessMA.net

If you encounter broken links or other problem about this publication, please let me know
and write your comment below. I will reply and fix as soon as possible.