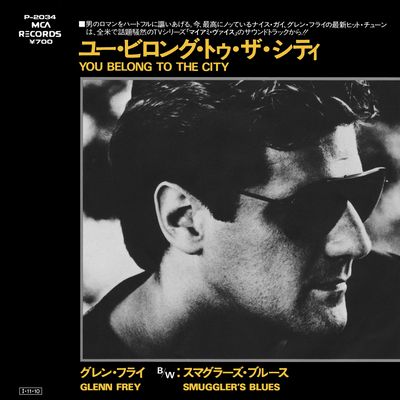 Glenn Frey – You Belong To The City (1985) [Japanese Release, CD-Quality + Hi-Res Vinyl Rip]
Vinyl Rip | Hi-Res / FLAC Tracks / 24bit / 96kHz | CD-Quality / FLAC Tracks / 16bit / 44.1kHz
Full Scans Included
Total Size: 195 MB (Hi-Res) + 65.4 MB (CD-Quality) | 3% RAR Recovery
Label: Warner-Pioneer | Japan | Cat#: P-2034 | Genre: Pop Rock, Synth-Pop
"You Belong to the City" is a song written by Glenn Frey and Jack Tempchin, and recorded by Frey during his solo career. It was written specifically for the television show Miami Vice in 1985. The song peaked at number two on the US Billboard Hot 100 chart, although it did reach the top of the Billboard Top Rock Tracks chart.
Tracklist
01. You Belong To The City – 04:21
02. Smuggler's Blues – 03:50
———————-
LOG
DYNAMIC RANGE
INFO
DISCOGS
DOWNLOAD FROM
Hi-Res
LMA_GLFR.1985.YBTTC.JP_VINYL_24-96.rar
CD-Quality
LMA_GLFR.1985.YBTTC.JP_VINYL_16-44.rar
———————-
If you encounter broken links or other problem about this publication, please let me know and write your comment below. I will reply and fix as soon as possible.