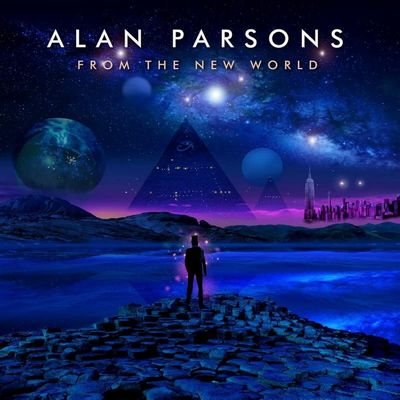 Alan Parsons – From the New World (2022) [Official Digital Release] [Hi-Res]
Hi-Res / FLAC Tracks / 24bit / 44.1kHz
Total Size: 497 MB | 3% RAR Recovery
Label: Frontiers Records | Genre: Progressive Rock
Frontiers Music Srl is proud to announce the release of the new studio album, "From The New World" by the legendary Alan Parsons. The eleven-time Grammy nominated legendary music icon and master of progressive rock released his last studio album "The Secret" in April 2019. "From The New World" features the classic sounds Parsons has become known for in his impressive career, with progressive, symphonic, and classic rock elements all touched upon on this stunning album. Guest appearances from the likes of renowned guitarist and singer Joe Bonamassa, Tommy Shaw of Styx, vocalist David Pack (Ambrosia), and vocalist James Durbin add wonderful atmosphere to the stunning performances by Alan and his incredible backing band.
Tracklist
01. Fare Thee Well – 04:36
02. The Secret – 04:18
03. Uroborus – 04:09
04. Don't Fade Now – 04:16
05. Give 'Em My Love – 03:22
06. Obstacles – 03:38
07. I Won't Be Led Astray – 04:41
08. You Are the Light – 04:27
09. Halos – 04:18
10. Goin' Home – 04:57
11. Be My Baby – 02:52
———————-
LOG
DYNAMIC RANGE
DOWNLOAD FROM
LMA_ALPA.2022.FTNW_DR_24-44.rar
———————-
If you encounter broken links or other problem about this publication, please let me know and write your comment below. I will reply and fix as soon as possible.