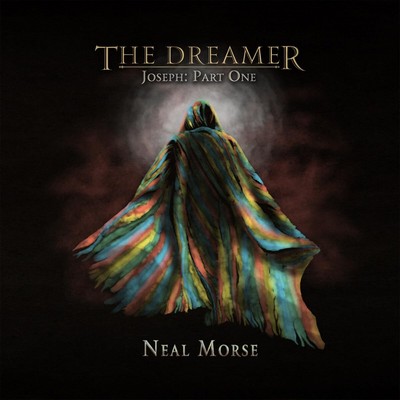 Neal Morse – The Dreamer – Joseph: Part One (2023) [CD-Quality + Hi-Res]
[Official Digital Release]
Hi-Res / FLAC Tracks / 24bit / 48kHz | CD-Quality / FLAC Tracks / 16bit / 44.1kHz
Total Size: 1.23 GB
Label: Frontiers Records | Genre: Progressive Rock
On the heels of the "Jesus Christ the Exorcist" Rock Opera, Neal Morse has created his latest prog epic, entitled "The Dreamer – Joseph: Part One". The album tells the classic story of Joseph (the one with the coat of many colors!) using the medium of progressive rock as only Neal can! The story unfolds with Morse employing amazing vocalists like Ted Leonard (Spock's Beard, Pattern Seeking Animals), Matt Smith (Theocracy) and Jake Livgren (Proto-kaw, Kansas) to sing the roles of Joseph's brothers, as they grow dark with jealousy and throw him in the pit. As well as casting the characters in the story, Neal also sought out the finest musicians for the musical "roles". So you'll hear the soaring guitar playing of Steve Morse (Deep Purple, Dixie Dregs) and Eric Gillette (NMB) among others, as this familiar story comes alive through amazing music that will thrill all fans of progressive rock. The album has everything a fan would look for: from long epics and odd time signatures, to very melodic and song-oriented tracks. "The Dreamer – Joseph: Part One" is all the elements you would hope for from a new Neal Morse progressive rock album, and more! And this is just Part 1, ending with Joseph in prison for a crime he didn't commit. "Part 2" will follow in 2024!
Tracklist
01. The Dreamer Overture – 07:06
02. Prologue – Before The World Was – 06:00
03. A Million Miles Away – 03:36
04. Burns Like A Wheel – 02:27
05. Liar, Liar – 02:59
06. The Pit – 03:38
07. Like A Wall – 02:38
08. Gold Dust City – 05:18
09. Slave Boy – 03:39
10. Out Of Sight, Out Of Mind – 02:46
11. Wait On You – 06:25
12. I Will Wait On The Lord – 03:07
13. The Dreamer Overture Reprise – 00:55
14. Ultraviolet Dreams – 06:41
15. Heaven In Charge Of Hell – 05:00
16. Why Have You Forsaken Me – 03:38
———————-
LOG
DYNAMIC RANGE
DOWNLOAD FROM
CD-Quality
LMA_NEMO.2023.TD.JPO_DR_16-44.rar
Hi-Res
LMA_NEMO.2023.TD.JPO_DR_24-48.rar
———————-
If you encounter broken links or other problem about this publication, please let me know and write your comment below. I will reply and fix as soon as possible.