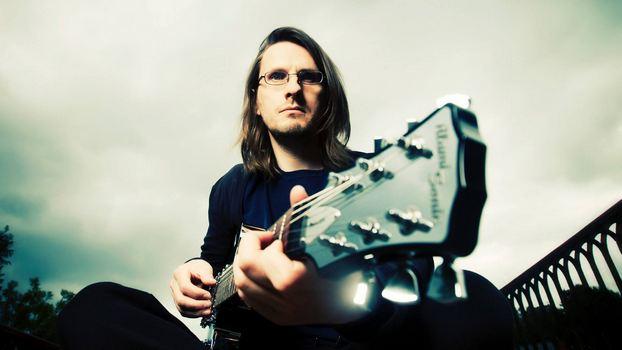 Steven Wilson – Discography (2009 – 2015)
EAC Rip | 12xCD + 2xDVD | FLAC Tracks/Image + Cue + Log | Full Scans Included
Total Size: 18.8 GB | 3% RAR Recovery
STUDIO ALBUMS| COMPILATIONS | LIVE ALBUM | EP
Label: Various | Genre: Progressive Rock
Thanks to a prolific work ethic that puts even Damon Albarn's extensive list of side projects to shame, self-taught producer, engineer, and multi-instrumentalist Steven Wilson has gradually become one of the U.K.'s most critically acclaimed cult artists. Born in Kingston Upon Thames in London in 1967, Wilson was inspired to pursue a career in music after devouring his parents' Pink Floyd and Donna Summer records, and by the age of 12 he had already started to experiment with different guitar and recording techniques.
After stints in several groups including psychedelic duo Altamont, prog rockers Karma, and new wave band Pride of Passion, Wilson went on to form art pop outfit No Man with vocalist Tim Bowness in 1987 and his most famous creation, Porcupine Tree, in the same year, both of which he continued to alternate between, releasing 16 albums overall from 1991 until 2009. Despite these two long-term commitments, Wilson still found the time to pursue other projects, recording material under the guise of ambient electronica act Bass Communion, Krautrock revivalists Incredible Expanding Mindfuck, and Blackfield, a collaboration with Israeli rock star Aviv Geffen, during the '90s alone.
Showcasing his versatility, he also became an in-demand producer, working on records by the likes of Norwegian jazz vocalist Anja Garbarek, prog metallers Orphaned Land, and former Marillion frontman Fish; a music reviewer for Rolling Stone and Classic Rock magazine; and a guest vocalist on albums by Pendulum, Dream Theater, and Jordan Rudess. From 2003, Wilson also began toying with the idea of a solo career, releasing several two-track singles featuring an original composition and a cover version (of tracks originally recorded by Alanis Morissette, ABBA, and Prince), but it wasn't until 2008 that he released his first solo album, Insurgentes, whose recording sessions also became the subject of a documentary/road movie by Danish photographer Lasse Hoile.
His sophomore outing, Grace for Drowning, a double CD consisting of two albums titled Deform to Form a Star and Like Dust I Have Cleared from My Eye, followed in 2011, the same year he embarked on his first solo tour, was asked to remix the back catalog of King Crimson, and worked with Opeth lead singer Mikael Åkerfeldt on an album under the name of Storm Corrosion. Get All You Deserve, an audio/video package that documented the 2011 tour (with a crack band), appeared late in 2012.
Wilson then began writing in earnest for his new group (which included former Miles Davis keyboardist Adam Holzman and lead guitarist Guthrie Govan). The Raven That Refused to Sing and Other Stories is a conceptual work based on a series of linked short stories written by Wilson or co-authored with Hajo Mueller. Wilson was also able to coax Alan Parsons out of semi-retirement to co-produce and engineer this set, which was released in early 2013. In October of the same year, he released the audio/video concert set Drive Home. The package featured a new animated video of the title track as well as "The Raven That Refused to Sing," two new songs, and a concert from Frankfurt during the previous tour.
In the summer of 2014, Wilson released Cover Version, an album compiled from six singles recorded between 2003-2010 and originally issued individually on his Headphone Dust label. Each featured a pop cover on the A-side and an original on the flip; all songs were performed completely solo. In late 2014, Wilson began discussing and previewing Hand. Cannot. Erase., a concept album directly and metaphorically inspired by the real-life story of Joyce Vincent, a London woman who passed away and whose body lay undiscovered for two years surrounded by undelivered Christmas presents, despite the fact that she had many friends and acquaintances. It was issued in March of 2015. Later in the year, a double vinyl compilation of songs featuring Wilson's more accessible pop/rock material was released as Transience.Wilson took his all-star band — Holzman, Govan, Nick Beggs, Dave Kilminster, Craig Blundell, Marco Minnemann, Chad Wackerman, and Theo Travis on a sold-out European tour. After a short break, he and the band revisited the Hand. Cannot. Erase. sessions, finishing four songs that had their origins there, and one from his previous album The Raven That Refused to Sing. He also re-recorded "Don't Hate Me," previously cut by Porcupine Tree in 1998. He titled the 37-minute-long album 4½, as it formed an interim release between Hand. Cannot. Erase. and an as yet unnamed forthcoming studio project. It was released in January of 2016 during the band's European and American tours.
In May the following year, Wilson announced his fifth solo album (and debut for Caroline), To the Bone, by writing on his web site that it was "inspired by the hugely ambitious progressive pop records that I loved in my youth (think Peter Gabriel's So, Kate Bush's Hounds of Love, Talk Talk's Colour of Spring and Tears for Fears' Seeds of Love)." The first of four pre-release videos was "Pariah," featuring Israeli vocalist Ninet Tayeb. Another, "Song of I," showcased Sophie Hunger as a guest. The other two singles included "Permanenting" and "Refuge." The finished album was released in mid-August to universally positive critical reception. ― Allmusic
1. STUDIO:
2008. Insurgentes (2008, Kscope, KSCOPE114, Germany, 2CD)
2011. Grace For Drowning (2012, WHD Entertainment, IECP-10246, Japan, 2CD)
2013. The Raven That Refused To Sing (2013, Kscope, KSCOPE241, Germany, CD+DVD)
2013. The Raven That Refused To Sing (2013, WHD Entertainment, IECP-10264, Japan)
2015. Hand. Cannot. Erase. (2015, Victor, VICP-75143, Japan)

2. LIVE:
2012. Get All You Deserve (2012, Kscope, Kscope513, EU, 2CD+DVD)

3. COMPILATION:
2014. Cover Version (2014, Kscope, KSCOPE294, Germany)
2016. Transience (2016, Kscope, KSCOPE411, Germany)

4. EP:
2016. 4½ (2016, Victor, VICP-75158, Japan)

DOWNLOAD FROM

LMA_StWi.D_Discography

Password: www.LosslessMA.net

If you encounter broken links or other problem about this publication, please let me know
and write your comment below. I will reply and fix as soon as possible.