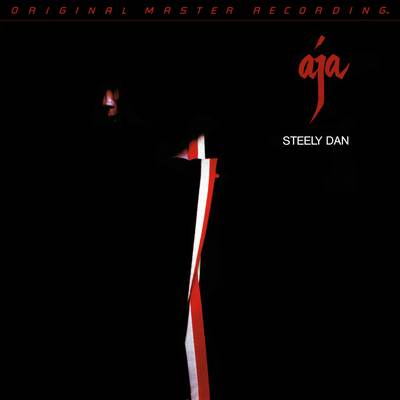 Steely Dan – Aja (1977) [1980, MFSL Remastered, CD-Quality + Hi-Res Vinyl Rip]
Vinyl Rip | Hi-Res / FLAC Tracks / 24bit / 96kHz | CD-Quality / FLAC Tracks / 16bit / 44.1kHz
Full Scans Included
Total Size: 900 MB (Hi-Res) + 257 MB (CD-Quality) | 3% RAR Recovery
Label: Mobile Fidelity Sound Lab | Pressed In Japan | Cat#: MFSL 1-033 | Genre: Jazz-Rock
Half-Speed Mastered
Originally released in 1977 on ABC Records, it became the group's best-selling album. The credits for Aja list nearly 40 musicians, as band leaders Donald Fagen and Walter Becker pushed Steely Dan further into experimenting with different combinations of session players.
Peaking at number three on the U.S. charts and number five in the U.K., Aja was the band's first platinum album, eventually selling over 5 million copies.[2] The record spawned a number of hit singles, including "Peg", "Deacon Blues", and "Josie". In July 1978, the album won the Grammy Award for Best Engineered Non-Classical Recording.
Tracklist
01. Black Cow – 05:07
02. Aja – 07:55
03. Deacon Blues – 07:32
04. Peg – 03:53
05. Home At Last – 05:31
06. I Got The News – 05:03
07. Josie – 04:30
———————-
LOG
DYNAMIC RANGE
INFO
DISCOGS
DOWNLOAD FROM
CD-Quality
LMA_StDa.1977.AJA.1980.MFSL_LP_16-44.rar
Hi-Res
LMA_StDa.1977.AJA.1980.MFSL_LP_24-96.rar
———————-
If you encounter broken links or other problem about this publication, please let me know and write your comment below. I will reply and fix as soon as possible.