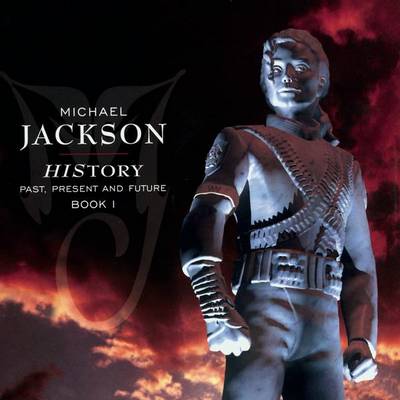 Michael Jackson – HIStory: Past, Present And Future, Book I (1995)
EAC Rip | 2xCD | WavPack Image + Cue + Log | Full Scans Included
Total Size: 995 MB (CDs) + 489 MB (Scans) | 3% RAR Recovery
Label: Epic | Austria | Cat#: EPC 474709 2 | Genre: Pop
HIStory: Past, Present and Future, Book I (usually shortened to HIStory) is the ninth and penultimate studio album by American recording artist Michael Jackson. It is his fifth studio album released through Epic Records. It was released on June 20, 1995. This is Jackson's first album on his own label, MJJ Productions, and consists of two discs: the first disc (HIStory Begins) is a compilation of some of his greatest hits from 1979 onward, while the second disc (HIStory Continues) is a studio album composed entirely of new material. The majority of the second disc's tracks were written and produced by Jackson, often in conjunction with collaborators.
HIStory was Jackson's return to releasing music following his eighth studio album Dangerous (1991). Many of the 15 songs pertain to the accusations and Jackson's mistreatment in the media, specifically the tabloids. The songs' themes include environmental awareness, isolation, greed, suicide and injustice.
Additional Info:
• Released Date: June 20, 1995
• More info
CD 1 – HIStory Begins
01. Billie Jean [from 'Thriller', November 1982] – 04:54
02. The Way You Make Me Feel [from 'Bad', August 1987] – 04:57
03. Black or White [feat. rap by L.T.B.] [from 'Dangerous', November 1991] – 04:15
04. Rock With You [from 'Off the Wall', August 1979] – 03:40
05. She's Out of My Life [from 'Off the Wall', August 1979] – 03:38
06. Bad [from 'Bad', August 1987] – 04:07
07. I Just Can't Stop Loving You [feat. Siedah Garrett] [from 'Bad', August 1987] – 04:12
08. Man in the Mirror [from 'Bad', August 1987] – 05:19
09. Thriller [feat. Vincent Price] [from 'Thriller', November 1982] – 05:57
10. Beat It [from 'Thriller', November 1982] – 04:18
11. The Girl Is Mine [Michael Jackson & Paul McCartney] [from 'Thriller', November 1982] – 03:41
12. Remember the Time [from 'Dangerous', November 1991] – 03:59
13. Don't Stop 'Til You Get Enough [from 'Off the Wall', August 1979] – 06:05
14. Wanna Be Startin' Somethin' [from 'Thriller', November 1982] – 06:04
15. Heal the World [from 'Dangerous', November 1991] – 06:24
CD 2 – HIStory Continues
01. Scream (duet with Janet Jackson) – 04:38
02. They Don't Care About Us – 04:44
03. Stranger In Moscow – 05:44
04. This Time Around – 04:21
05. Earth Song – 06:46
06. D.S. – 04:49
07. Money – 04:41
08. Come Together – 04:02
09. You Are Not Alone – 05:45
10. Childhood (Theme From 'Free Willy 2') – 04:28
11. Tabloid Junkie – 04:32
12. 2 Bad – 04:49
13. History – 06:34
14. Little Susie – 06:13
15. Smile – 04:55
[su_accordion]
[su_spoiler title="EAC Logs" icon="plus-square-1″ style="fancy"]
[su_spoiler title="CD 1″ icon="plus-square-1″ style="fancy"]
Click Here[_/su_spoiler]
[su_spoiler title="CD 2″ icon="plus-square-1″ style="fancy"]
Click Here[_/su_spoiler]
[/su_spoiler]
[su_spoiler title="CUETools 2.1.5 Logs" icon="plus-square-1″ style="fancy"]
[su_spoiler title="CD 1″ icon="plus-square-1″ style="fancy"]
Click Here[_/su_spoiler]
[su_spoiler title="CD 2″ icon="plus-square-1″ style="fancy"]
Click Here[_/su_spoiler]
[/su_spoiler]
[su_spoiler title="Back & Labels Preview" icon="plus-square-1″ style="fancy"]
[/su_spoiler]
[/su_accordion]