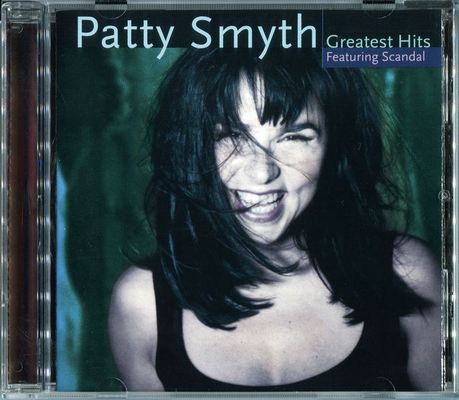 Patty Smyth – Greatest Hits – Featuring Scandal (1998)
EAC Rip | FLAC Image + Cue + Log | Full Scans @600 dpi, JPG
Total Size: 569 MB | 3% RAR Recovery
Label: Sony Music | Cat#: CK 65616 | Genre: Pop Rock
When Smyth had her first hit with the band Scandal in 1982 with the peppy kiss-off "Goodbye to You," MTV was still in its infancy and Alanis Morissette was not long out of diapers. Not exactly the stereotypical groundbreaker, the New York-born Smyth nonetheless helped make the pre-Madonna '80s safe for women in rock, paving the way for such hit makers as Morissette, Sheryl Crow, and the whole Lilith Fair flock. While this career-spanning retrospective is a hit-and-miss affair, it boasts plenty of enjoyable, chewy slabs of pop-flavored hard rock. Smyth's top 10 smashes–the anthemic "The Warrior" and the power-ballad duet with Don Henley, "Sometimes Love Just Ain't Enough"–are the star attractions, but some of her lesser-known material proves just as impressive. The rousing "Heartache Heard Around the World" is a welcome blast from the (circa 1987) past, and "Wish I Were You," a tune also available on the Armageddon movie soundtrack, shows that Smyth isn't ready to be relegated to the oldies-rock circuit just yet.
Additional Info:
• Released Date: September 8, 1998
• More Biographical, Career & Discography info: Here
Tracklist:
01. The Warrior – 03:59
02. Sometimes Love Just Ain't Enough – 04:27
03. Wish I Were You – 03:49
04. Carnival Lights – 05:05
05. Love's Got A Line On You – 03:26
06. Goodbye To You – 03:46
07. I Should Be Laughing – 05:04
08. Downtown Train – 04:01
09. The River Cried – 04:21
10. Everyone Gets Older – 03:54
11. Say What You Will – 04:39
12. Beat Of A Heart – 04:45
13. Heartache Heard Round The World – 04:56
14. Isn't It Enough – 04:23
15. No Mistakes – 05:23
16. Hands Tied – 04:04
DOWNLOAD FROM

LMA_PaSm.1998.GH.FS.rar

Password: www.LosslessMA.net

If you encounter broken links or other problem about this publication, please let me know
and write your comment below. I will reply and fix as soon as possible.