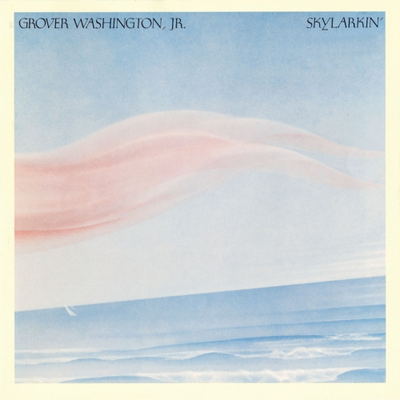 Grover Washington, Jr. – Skylarkin' (1980) [2021, Remastered, WEB Hi-Res]
WEB Download | Hi-Res | FLAC Tracks / 24bit / 192kHz
Total Size: 1.51 GB | 3% RAR Recovery
Label: UNI/MOTOWN | Genre: Smooth Jazzz, R&B
A reviewer of Dusty Groove wrote "Sweet Motown grooving from Grover Washington – a set that has him working with slightly larger backings than his Kudu years, but in a way that still lets his soulful horn stand strongly out front! As always, Washington is a killer talent on the soprano sax – able to inflect the instrument with these soulful twists and turns that he virtually invented at the time, and which so many others have tried to copy over the years. Yet the set also has Grover on a bit of tenor and baritone sax, too – plus some flute – all over arrangements mostly handled by the man himself, with a bit of help from William Eaton".
Tracklist:
01. Easy Loving You – 07:18
02. Bright Moments – 06:28
03. Snake Eyes – 04:29
04. I Can't Help It – 06:27
05. Love – 05:18
06. Open Your Mind (Wide) – 06:08
———————-
LOG
DYNAMIC RANGE
INFO
SOURCE
DOWNLOAD FROM
LMA_GWJ.1980.S.2021_WEB_24-192.rar
———————-
If you encounter broken links or other problem about this publication, please let me know and write your comment below. I will reply and fix as soon as possible.