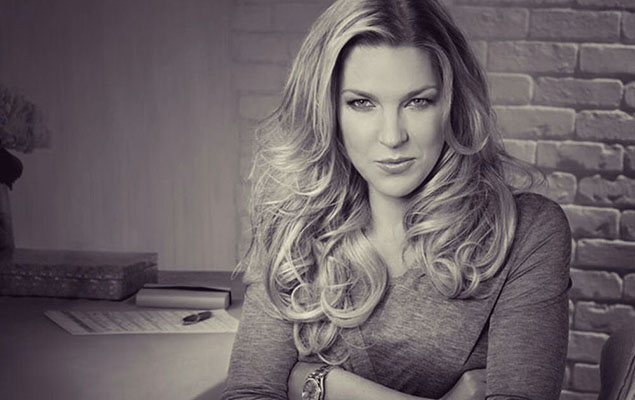 Diana Krall – Discography (1993 – 2015)
EAC Rip | 21xCD + 2xDVD | FLAC Tracks & Image + Cue + Log | Full Scans Included
Total Size: 12.7 GB | 3% RAR Recovery
STUDIO ALBUMS | LIVE ALBUM | COMPILATION
Label: Various | Genre: Vocal Jazz
With her pre-bop piano style and cool but sensual singing, Diana Krall took the jazz world by storm in the late '90s. By the turn of the century she was firmly established as one of the biggest sellers in jazz. Her 1996 album, All for You, was a Nat King Cole tribute that showed the singer/pianist's roots, and she had great success in that traditional-minded mode before branching out into other styles in the 2010s.
Krall got her musical education when she was growing up in Nanaimo, British Columbia, from the classical piano lessons she began at age four and in her high school jazz band, but mostly from her father, a stride piano player with an extensive record collection. "I think Dad has every recording Fats Waller ever made," she said, "and I tried to learn them all."
Krall attended the Berklee College of Music on a music scholarship in the early '80s and then moved to Los Angeles, where she lived for three years before moving to Toronto. By 1990, she was based in New York, performing with a trio and singing. After releasing her first album on Justin Time Records, Krall was signed to GRP for her second, Only Trust Your Heart, and transferred to its Impulse! division for her third, the Nat King Cole Trio tribute album called All for You. Love Scenes followed in 1997, and in late 1998, she issued the seasonal Have Yourself a Merry Little Christmas.
When I Look in Your Eyes followed in 1999. Whatever renown Krall had earned over the years for her work exploded with this album, which became an international best-seller and earned her a Grammy for Best Jazz Vocal Performance. It was also the first jazz album to be nominated for Album of the Year in 25 years. Krall's crossover success followed her as she performed at Lilith Fair the following year, and her songs cropped up everywhere, from episodes of Sex in the City to films like Midnight in the Garden of Good and Evil. In 2001 she released The Look of Love, featuring charts by legendary arranger Claus Ogerman, best known for working with bossa nova innovator Antonio Carlos Jobim in the '60s. The album topped the Billboard charts and went quintuple platinum in Canada, the first by a Canadian jazz artist to do so. The Look of Love also helped Krall win three Junos in 2002, taking home awards for Artist of the Year, Album of the Year, and Best Vocal Jazz Album of the Year.
In 2003, Krall married iconic British rock musician Elvis Costello. A year later, she issued The Girl in the Other Room. Covering a few standards, this album also included original material — some co-written by Costello — for the first time in her career. Returning to the large ensemble standards approach of her previous album, Krall released From This Moment On in 2006. She gave birth to twin sons in December of that year. In 2009, she teamed once again with The Look of Love arranger Ogerman for the bossa nova-themed Quiet Nights; the album performed well, debuting at number three on the Billboard Top 200. Krall returned three years later with Glad Rag Doll, a collection of early jazz and ragtime tunes from the '20s and '30s produced by T-Bone Burnett. Once again she attempted something new with the February 2015 release of Wallflower, an album featuring a selection of pop songs from the '60s onward by the likes of Bob Dylan, Elton John, Gilbert O'Sullivan, and the Eagles, all of whom had inspired her in her childhood. Krall returned to the Great American Songbook in 2017 with Turn Up the Quiet, an album recorded with three different jazz ensembles. ― Allmusic

1. STUDIO:
1993. Stepping Out (2000, Justin Time Rec., JUST 50-2, Canada)
1995. Only Thrust Your Heart (1995, GRP Rec., GRP 98102, EC)
1996. All For You (1996, Impulse, IMP 11642, EU)
1996. All For You (1996, Impulse, IMPD-182, USA)
1997. Love Scenes (1997, Impulse, IMP 12342, EU)
1999. When I Look In Your Eyes (1999, Verve, 050 304-2, EU)
1999. When I Look in Your Eyes (1999, Victor, MVCI-24014, Japan)
2001. The Look Of Love (2001, Verve, 549 846-2, EU)
2002. The Look Of Love (2002, Victor, UCCV-9024~5, Japan)
2004. The Girl In The Other Room (2004, Universal, UCCU-9396, Japan)
2004. The Girl In The Other Room (2004, Verve, 0602498622469, EU)
2005. Christmas Songs (2005, Verve, 0602498821213, EU)
2006. From This Moment On (2006, Verve, B0007323-02, USA)
2009. Quiet Nights (2009, Verve, 0602517981256, EU)
2009. Quiet Nights (2009, Verve, 0602527157405, EU, CD+DVD, Deluxe Ed)
2012. Glad Rag Doll (2012, Verve, 0602537126934, South East Asia)
2015. Wallflower (2015, Verve, B0021882-02, USA)
2015. Wallflower. The Complete Sessions (2015, Verve, WEB)

2. LIVE:
2002. Live In Paris (2002, Verve, 065 109-2, EU)

3. COMPILATION:
2007. The Very Best Of Diana Krall (2007, Verve, 0251743390, Canada, Limited Ed)
2007. The Very Best Of Diana Krall (2007, Verve, 0602517415928, EU, CD+DVD, Deluxe Ed)

———————-
DOWNLOAD FROM
LMA_DiKr.D_Discography
———————-
If you encounter broken links or other problem about this publication, please let me know and write your comment below. I will reply and fix as soon as possible.