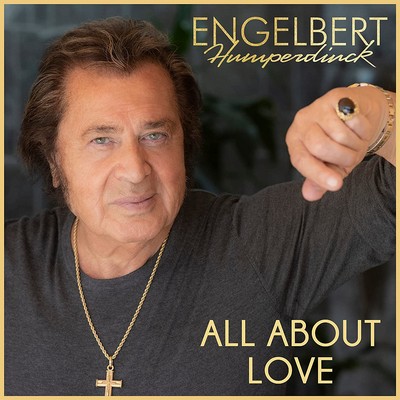 Engelbert Humperdinck – All About Love (2023) [CD-Quality + Hi-Res] [Official Digital Release]
Hi-Res / FLAC Tracks / 24bit / 48kHz | CD-Quality / FLAC Tracks / 16bit / 44.1kHz
Total Size: 875 MB
Label: OK!Good Records | Genre: Adult Contemporary
Four-time Grammy-nominated and Multi-platinum selling iconic singer, Engelbert Humperdinck releases a brand new album on the 2nd of May, 2023, the singers 87th birthday. He shows off his romantic side with his album 'All About Love', consisting of his uniquely personal renditions of some of the greatest love songs of all time. Recorded at the famous Black Bird Studios in Nashville, Tennessee with some of the best musicians in town – including Grammy-winning and Country Music Hall of Fame harmonica player Charlie McCoy , the album delivers a beautiful blend of country and soul productions, providing a sneak peek at the singer's current live set. Engelbert kicks off the album with his recent hit "You're The First, The Last, My Everything", a fresh take on Barry White's chart-topping Gold record, turning the track into a Country Line Dance number. Also included is a marvelous interpretation of the Bee Gees first US #1 "How Can You Mend A Broken Heart", Mel & Tim's classic "Starting All Over Again", "Take Me Back Again", and the exhilarating Lou Rawls' standard "You"ll Never Find Another Live Like Mine". Renditions of chart topping songs from the likes of Harold Melvin & the Blue Notes, The Manhattans, The Three Degrees, The Flamingos, Carole King and more are included. The album is bookended by two duets sung partially in Spanish with Mexican stars Angelica Maria and Lupita Infante.
Tracklist
01. You're The First, The Last, My Everything – 03:40
02. If You Don't Know Me By Now – 03:47
03. How Can You Mend a Broken Heart – 03:46
04. Kiss And Say Goodbye – 03:56
05. Starting All Over Again – 03:15
06. Walk Away – 02:50
07. You'll Never Find Another Love Like Mine – 04:32
08. Will You Still Love Me Tomorrow – 03:40
09. I Only Have Eyes For You – 03:02
10. Take Me Back Again – 03:42
11. When Will I See You Again – 03:19
12. Bésame Mucho (with Lupita Infante) – 04:13
13. A Man Without Love / Cuando Me Enamoro (with Angélica María) – 03:21
———————-
LOG
DYNAMIC RANGE
DOWNLOAD FROM
CD-Quality
LMA_ENHU.2023.AAL_DR_16-44.rar
Hi-Res
LMA_ENHU.2023.AAL_DR_24-48.rar
———————-
If you encounter broken links or other problem about this publication, please let me know and write your comment below. I will reply and fix as soon as possible.