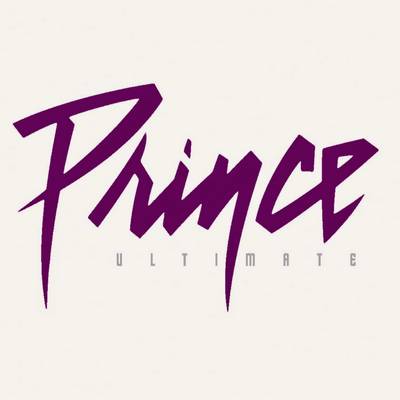 Prince – Ultimate (2006)
EAC Rip | 2xCD | FLAC Image + Cue + Log | Full Scans Included
Total Size: 1.12 GB | 3% RAR Recovery
Label: Warner Bros. | USA | Cat#: R2 73381 | Genre: Pop, R&B
Ultimate Prince is a greatest hits album by American recording artist Prince. It was released on August 22, 2006 by Warner Bros. Records. The two-disc set contains a disc of some previously released hits (some in single edit form; only "My Name Is Prince" has not been on a previous hits collection), and another of extended remixes of hits and a B-side, most of which have only been previously released as vinyl 12-inch singles.
Additional Info:
• Released Date: August 22, 2006
• More info
CD 1
01. I Wanna Be Your Lover – 02:58
02. Uptown – 04:11
03. Controversy – 07:16
04. 1999 – 03:38
05. Delirious – 02:41
06. When Doves Cry – 03:50
07. I Would Die 4 U – 02:58
08. Purple Rain – 08:42
09. Sign 'O' The Times – 03:42
10. I Could Never Take The Place Of Your Man – 03:41
11. Alphabet St. – 05:39
12. Diamonds And Pearls – 04:21
13. Gett Off – 04:32
14. Money Don't Matter 2 Night – 04:47
15. 7 – 05:10
16. Nothing Compares 2 U – 05:04
17. My Name Is Prince – 04:04
CD 2
1. Let's Go Crazy (Special Dance Mix) – 07:36
2. Little Red Corvette (Dance Remix) – 08:27
3. Let's Work (Dance Remix) – 08:05
4. Pop Life (Fresh Dance Mix) – 06:19
5. She's Always In My Hair (12" Version) – 06:32
6. Raspberry Beret (12" Version) – 06:36
7. Kiss (Extended Version) – 07:16
8. U Got The Look (Long Look) – 06:43
9. Hot Thing (Extended Remix) – 08:32
10. Thieves In The Temple (Remix) – 08:08
11. Cream (N.P.G. Mix) – 04:52
[su_accordion]
[su_spoiler title="EAC Logs" icon="plus-square-1″ style="fancy"]
[su_spoiler title="CD 1″ icon="plus-square-1″ style="fancy"]
Click Here[_/su_spoiler]
[su_spoiler title="CD 2″ icon="plus-square-1″ style="fancy"]
Click Here[_/su_spoiler]
[/su_spoiler]
[su_spoiler title="CUETools 2.1.5 Logs" icon="plus-square-1″ style="fancy"]
[su_spoiler title="CD 1″ icon="plus-square-1″ style="fancy"]
Click Here[_/su_spoiler]
[su_spoiler title="CD 2″ icon="plus-square-1″ style="fancy"]
Click Here[_/su_spoiler]
[/su_spoiler]
[su_spoiler title="Back & Labels Preview" icon="plus-square-1″ style="fancy"]
[/su_spoiler]
[/su_accordion]