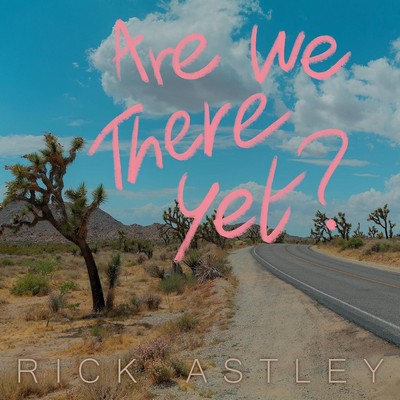 Rick Astley – Are We There Yet? (2023) [CD-Quality + Hi-Res]
[Official Digital Release]
Hi-Res / FLAC Tracks / 24bit / 44.1kHz | CD-Quality / FLAC Tracks / 16bit / 44.1kHz
Total Size: 774 MB
Label: BMG | Genre: Pop
'Are We There Yet?' is the new, long awaited album from Rick Astley via BMG. His ninth studio album overall, it's the third in a row of which Astley has written, recorded, played and produced himself at his home studio in London. Featuring the single 'Dippin My Feet', an invigorating twist on his signature stye, 'Are We There Yet?' is the sound of Rick reflecting and building upon the experiences he's gone through since the release of 2018's 'Beautiful Life'. After a 56 date tour with New Kids On The Block, Salt 'N' Pepa and En Vogue in 2022 he will be embarking on a tour of his own post his 2023 Glastonbury debut, starting in November and going into February 2024. Astley is still winning over new fans, whether he's performing with Foo Fighters, Take That or Blossoms; becoming an unlikely social media sensation; or simply embracing the unending love that greets his era-defining smash 'Never Gonna Give You Up', featured in the hit series Ted Lasso and reaching over 1 billion views on YouTube. Over 3 decades into his musical career, including 2 #1 albums, Rick Astley is here to stay.
Tracklist
01. Dippin My Feet – 03:13
02. Letting Go – 03:23
03. Golden Hour – 03:46
04. Never Gonna Stop – 03:18
05. Close (Your Shoes) – 03:37
06. High Enough – 03:28
07. Forever and More – 03:37
08. Driving Me Crazy – 03:32
09. Maria Love – 03:34
10. Take Me Back to Your Place – 03:15
11. Waterfall – 03:12
12. Blue Sky – 03:17
———————-
LOG
DYNAMIC RANGE
DOWNLOAD FROM
CD-Quality
LMA_RIAS.2023.AWTY_DR_16-44.rar
Hi-Res
LMA_RIAS.2023.AWTY_DR_24-44.rar
———————-
If you encounter broken links or other problem about this publication, please let me know and write your comment below. I will reply and fix as soon as possible.