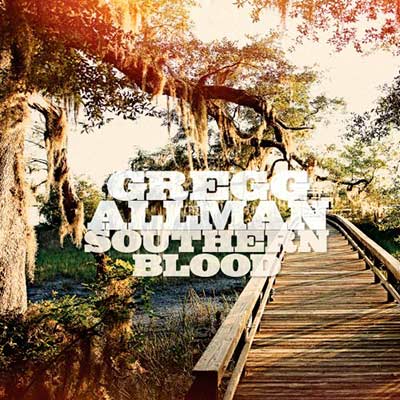 Gregg Allman – Southern Blood (2017)
EAC Rip | FLAC Image + Cue + Log | Full Scans Included
Total Size: 571 MB | 3% RAR Recovery
Label: Rounder Records | EU | Cat#: 0888072004849 | Genre: Blues Rock
"My Only True Friend," from Southern Blood, Gregg Allman's final album, is a cipher, much like the man himself — private, reserved, and complex. Though twin, ringing, blues-drenched guitars introduce it, the song just as quickly morphs into a ballad: "You and I both know, this river will surely flow to an end/Keep me in your heart…I hope you're haunted by the music of my soul…But you and I both know, the road is my only true friend…." The blues guitars cascade in again, adding resonance. This is the only track here that Allman co-wrote, but it's fine enough to join the shortlist of his classics — "Midnight Rider," "Melissa," "Ain't Wastin' Time No More," etc.
When Allman and producer Don Was commenced work on Southern Blood, the clock was already ticking. The singer had undergone liver transplant surgery, but the cancer had returned. Tunes and charts were painstakingly chosen. Allman's road band and some friends were invited to FAME Studios at Muscle Shoals, the same place that Duane Allman had recorded his initial Stax sessions, and where, according to Was, the Allman Brothers had their first rehearsals. Following "My Only True Friend" is a stunning reading of Tim Buckley's "Once I Was," which accentuates its surrender, followed by the bitter acceptance in Bob Dylan's "Going Going Gone": "I'm closing the book on pages and text/And I don't really care what happens next…." But it's not so cut and dried. That acceptance is balanced by a Celtic-tinged, even hopeful read of the Grateful Dead's hymn-like "Black Muddy River."
But Allman didn't let his blues and R&B roots to be scattered by the winds. He delivers Willie Dixon's "I Love the Life I Live" with passion, fire, and humor as he celebrates hedonism. In Lowell George's "Willin'," Allman looks back without surrender; he expresses the desire to keep rolling along even when discovering the highway's dead end in his headlights. He offers Johnny Jenkins' hoodoo blues "Blind Bats and Swamp Rats" from 1970's Capricorn-issued Ton Ton Macoute with vengeance, as if to make up for lost time. (He was the only Allman member who didn't play on the original). Muscle Shoals makes its voice heard in Spooner Oldham and Dan Penn's 1967 deep soul single "Out of Left Field." Allman imbues it with grit, heart, tenderness, and power enhanced by backing vocals from the McCrary Sisters and a powerful three-piece horn section. Jackson Browne's "Song for Adam," written for a lost comrade, features the songwriter on backing vocals. In delivering this song, Gregg is obviously singing about Duane, whose premature death shaped his own life. Greg Leisz's whining pedal steel becomes another singing voice, especially at the end when Allman gets too choked up to deliver the final two lines — and Was didn't even try to make him. Southern Blood is almost perfect; there isn't a better final album Allman could have made. It belongs on the shelf between 1973's Laid Back and the mysteriously withdrawn but amazing One More Try: An Anthology. ― Allmusic
Tracklist
01. My Only True Friend – 06:19
02. Once I Was – 03:59
03. Going Going Gone – 04:32
04. Black Muddy River – 04:39
05. I Love The Life I Live – 03:34
06. Willin' – 03:38
07. Blind Bats And Swamp Rats – 04:34
08. Out Of Left Field – 04:12
09. Love Like Kerosene – 04:20
10. Song For Adam (feat Jackson Brown) – 06:21
———————-
CD LOGS
EAC | CUETOOLS
INFO
DISCOGS
DOWNLOAD FROM
LMA_GrA.2017.SB.rar
———————-
If you encounter broken links or other problem about this publication, please let me know and write your comment below. I will reply and fix as soon as possible.