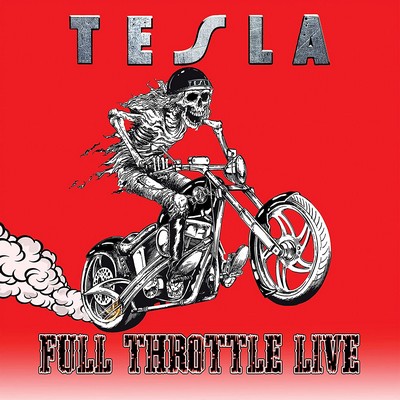 Tesla – Full Throttle Live (2023) [CD-Quality + Hi-Res] [Official Digital Release]
Hi-Res / FLAC Tracks / 24bit / 96kHz | CD-Quality / FLAC Tracks / 16bit / 44.1kHz
Total Size: 1.12 GB
Label: Tesla Electric Company Recordings, Inc. | Genre: Hard Rock
Tesla is a notorious band for one thing; being a high energy, 100% live, kick ass rock and roll band in concert! FULL THROTTLE LIVE captures this essence from a stop at the Sturgis Bike rally in the year 2022 at the infamous saloon that host many motorcycle rock and roll parties, and this inspired the band to put on even more of a heavy show. Independently recorded, mixed and produced by guitarist Frank Hannon and bassist Brian Wheat, this new live album truly captures Tesla in pure honest form, and even dives deeper into their roots by recording a live version of the 1974 Aerosmith classic "SOS Too Bad" as a bonus track. The heavier song choices range from "Miles Away!" to more recent hard releases like "Time to Rock!" and "Cold Blue Steel". But don't worry there are old Tesla classics captured too like "Changes" and "Lazy Days, Crazy Nights" all recorded as Tesla is best.100% FULL THROTTLE LIVE!
Tracklist
01. Miles Away – 06:59
02. Changes – 04:33
03. Time to Rock! – 04:52
04. Breakin' Free – 05:46
05. Call It What You Want – 04:40
06. Lazy Days Crazy Nights – 04:25
07. Cold Blue Steel – 03:33
08. Edison's Medicine – 06:00
09. S.O.S. (Too Bad) – 02:52
———————-
LOG
DYNAMIC RANGE
DOWNLOAD FROM
CD-Quality
LMA_TSL.2023.FTL_DR_16-44.rar
Hi-Res
LMA_TSL.2023.FTL_DR_24-96.rar
———————-
If you encounter broken links or other problem about this publication, please let me know and write your comment below. I will reply and fix as soon as possible.